"Helping you be and stay a confident investor"
It is possible. Allow me to show you how.
In 4 steps….
Investment Philosophy
The core beliefs of what I preach
1. Dealing with risk is the most essential element of investing
Investing consists of one thing: dealing with an uncertain future. Which means there is risk.
Understand, recognise and control risk.
What is risk? Don't lose money over the long-term.
The first step to growing your money is to protect it.
Aim for a superior return which outweighs the risk taken to achieve the return.
2. Aim to beat inflation
Inflation is an investor's no. 1 enemy. The biggest destroyer of wealth.
Because it reduces your money's purchasing power.
Aim for a return of Inflation plus 3 to 5% over the long-term.
That means a real return of 3 to 5%.
Know the return expectations of the various asset classes: shares, property, bonds and cash.
3. Invest for the long term. Be patient.
Time is the most important gift you can give your investment.
It is scarce and precious. Therefore the best time to start is today.
Stay invested for at least 5 years. Preferably for 10, 20 years and longer.
Patience is the investor's most important quality.
Compounding, which needs time, is the investor's best friend:
re-invest returns to achieve further returns. Returns on returns on returns.
A longer term leads to a decrease in risk of holding shares and property.

4. Don't put all your eggs in one basket
Spread your money. Diversify.
Therefore I favour balanced funds. Also known as asset allocation funds.
Invest in various assets: shares, property, bonds and cash. Local and foreign.
Split between funds with different characteristics.
Split between fund managers with different strenths and skills.
The fund managers, funds and assets may unlock value at different times.

5. Control your emotions
One of the most destructive forces. Don't be your own worst enemy.
Know thyself. Know your risk tolerance, your appetite for risk.
Know and avoid peer pressure, mental laziness, greed and fear.
Stay calm in times of chaos. Resist the temptation to do something.

6. Buy low at a discount. Sell high at a profit.
Stock markets reflect human emotions and psychology. Mainly greed and fear.
In the short term these behaviours cause a difference between share prices and values.
Which present opportunities.
I favour fund managers who focus their research and skills on determining the value of businesses.
Buy shares of these businesses at a discount to there value.
Wait until the share prices reach the business value. And sell at a profit.
My process
How I practice what I preach
Once you feel comfortable with my process, I shall feel comfortable too… that you can make an informed decision.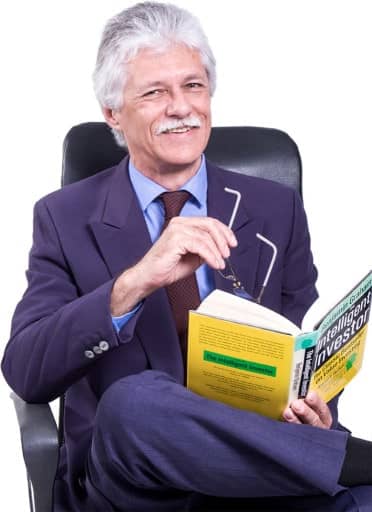 Reading about "seasoned" investment managers helps a lot!
Your story and needs
Study your unique story, principles, history and personality profile.
Discuss your needs. What's your money for?
Risk
Study your risk tolerance report. Discuss it with you.
Use your FinaMetrica risk tolerance score.
Calculate your comfort range for the % of growth assets in your portfolio.
Use the comfort zone calculator of FinaMetrica.
Growth assets include shares and property.
The funds
Identify funds which have the % of Growth Assets compatible with your score.
Verify the investment quality of the funds.
Study the research reports of Fundhouse and Morningstar.
Fundhouse and Morningstar are leading Fund Research and Ratings Providers.
Peruse the fund fact sheets.
Study the characteristics of the funds. Use the Allan Gray fund research tool.
Discuss your capacity for risk, the extent to which you can handle negative returns.

Tying it all together
Advise you on a suitable product.
Guide you towards your informed decision.
Help you to implement my advice.
If you're a serious long-term investor, get in touch, give it a go…
Schedule your free, 30 minutes, no-obligation meeting to discuss your needs
I'm ready to help you be and stay a confident investor